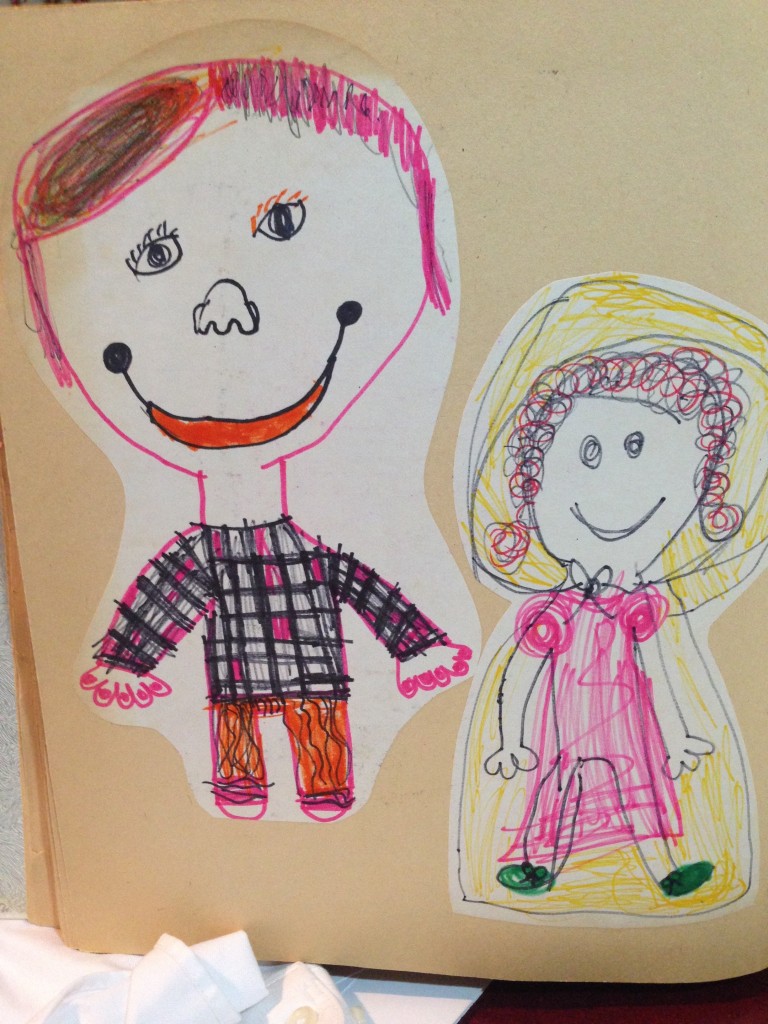 Children naturally design clothing when drawing people. These are some of my drawings, circa kindergarten. This is certainly when it started for me.
The next step was when my mom let me start using her Pfaff sewing machine when I was 7! Seven years old! She kind of turned me loose and said to go for it! She was a busy mom and would help me when I asked, and I was a creative mind who wanted to try. I made lots of mistakes and got her bobbin jammed up more times than I can say, but I learned through the process of trying and failing.
I used to want to be a clothing designer and have my own children's boutique, but I traded that dream for a teaching certificate, which I wanted more at the time. I'm happy I did. But I still would love to design clothing someday–aside from the clothing and costumes that I have designed for myself and my children over the years. And just like a clothing design, we'll just see how that turns out!
Posts I've written related to clothing design: