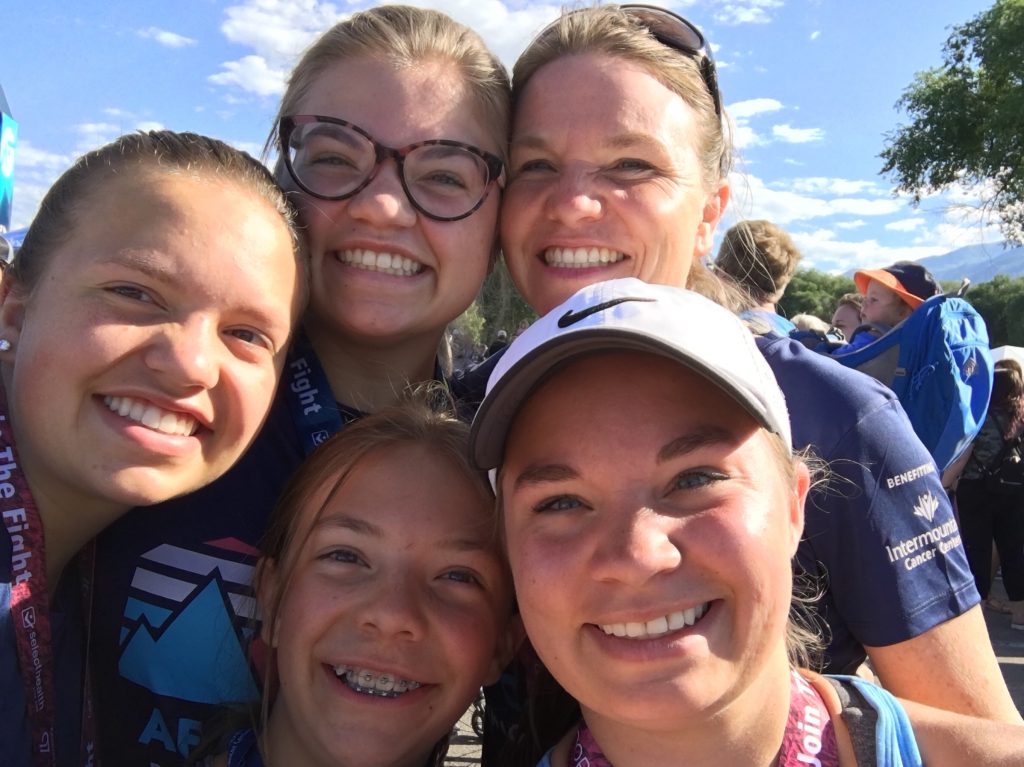 My husband and I want our children to be physically, spiritually, mentally and emotionally strong. We know it's part of God's plan to help us grow stronger in all of these areas.
I love this verse from the pioneer song, "In Our Lovely Deseret:"
That the children may live long
And be beautiful and strong,
Tea and coffee and tobacco they despise,
Drink no liquor, and they eat
But a very little meat;
They are seeking to be great and good and wise.
I also love this line from the hymn "Carry On:"
We'll build on the rock they planted
A palace to the King.
Into its shining corridors,
Our songs of praise we'll bring,
For the heritage they left us,
Not of gold or of worldly wealth,
But a blessing everlasting
Of love and joy and health.
I have received a great heritage of healthy habits from my predecessors. My mother's parents had a huge garden from which they ate lots of fresh vegetables. My mother says that my grandmother made wonderful homemade bread when she was younger. Mom has always maintained good health through being very active and growing and eating fresh foods. I have tried to build on that foundation by teaching my children good habits of exercise, nutrition, sleep, disease and addiction prevention and good mental and emotional habits. I don't model those perfectly, but I hope they are getting the main idea!
As my family on both sides has a history of mental illness and addictions, and as depression and anxiety have touched my life, I have especially wanted to strengthen those habits in my family that help fortify our minds and thought processes. I believe all of the ways we learn to be healthy also contribute to mental health. Spiritual habits such as studying and pondering the scriptures, praying sincerely, practicing gratitude and repentance help me mentally and emotionally. Having fun as a family and developing my own talents helps me balance my life. Communicating frequently with my husband and other trusted friends or family members helps me work out the worries that press upon my mind. I find that I can face so many of the challenges that overwhelm me simply by going to God and using the resources He provides to keep pressing forward and growing stronger a little tiny bit at a time.
Here are posts I've written on this topic:
It's not in the bag. (It's in the fridge.)
Go far together (June 2019 half-marathon miracle)
FINISHED! A recap of training for and racing in an Olympic distance triathlon
Teaching preschoolers to be healthy
2017 Goals: How can I help our family be healthier?
So what does it feel like to be depressed?
School lunches: feast or famine?
Weeds and stinky beans: what we chose for lunch
How to fix a nursemaid's elbow
Making "Frances lunches" with Sarah