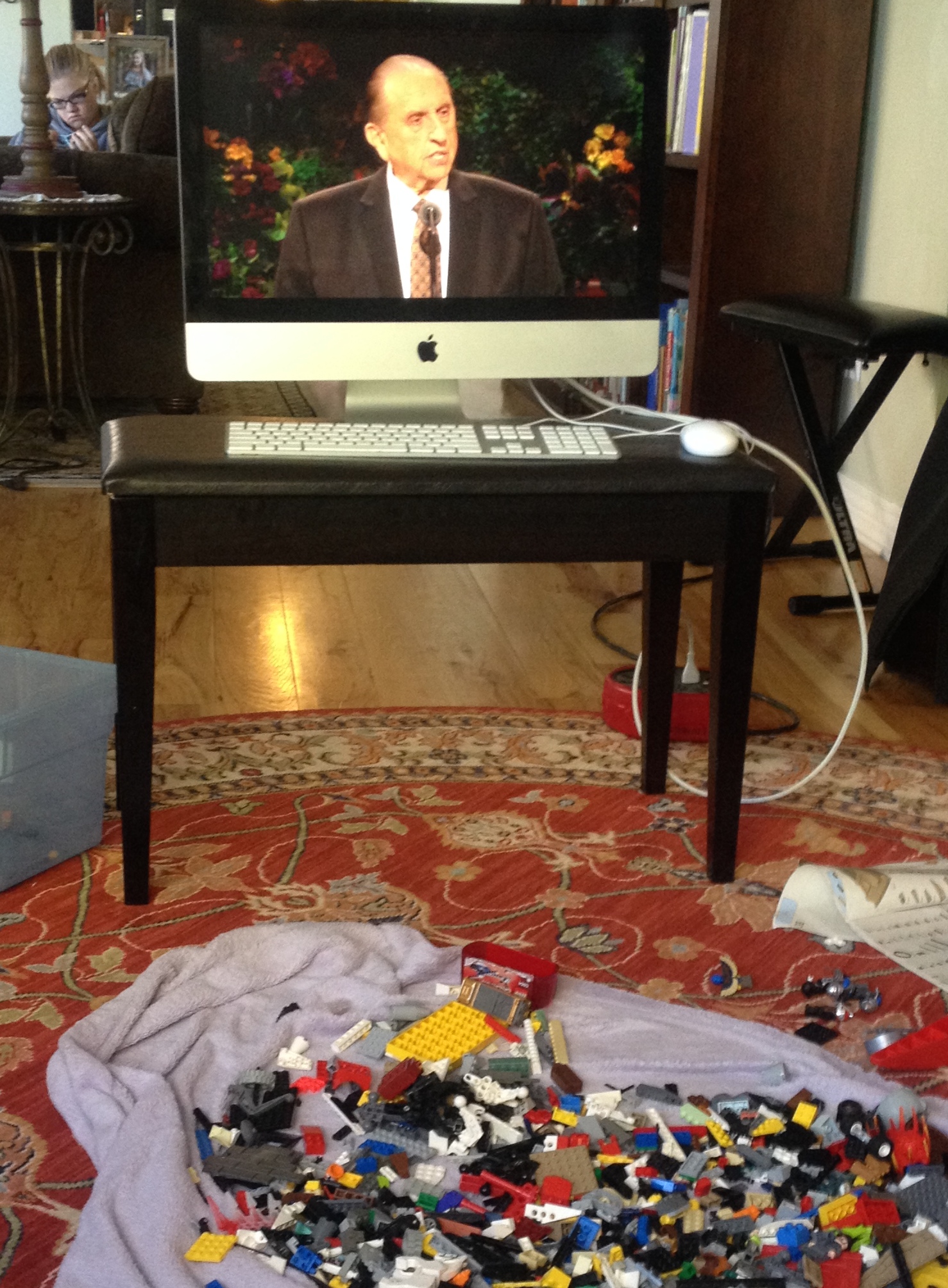 Watching General Conference with our children strengthens our family like few other experiences.
How?
We hear what God wants to tell us ("today's news today"), so we know what to focus on to help us overcome the challenges we are facing individually and our family.
We feel God's love.
We hear really beautiful music.
We get ideas for ways to solve our individual and family problems.
We laugh together. We cry together.
We learn to sit and listen, stopping from our busy lives to be still and evaluate our lives.
We eat yummy food before and after and play in between.
It's the best time of the year.
Happy Watching General Conference,
Liz 🙂
P.S. Here are some posts I've written about how I or our family has worked to get more out of general conference: