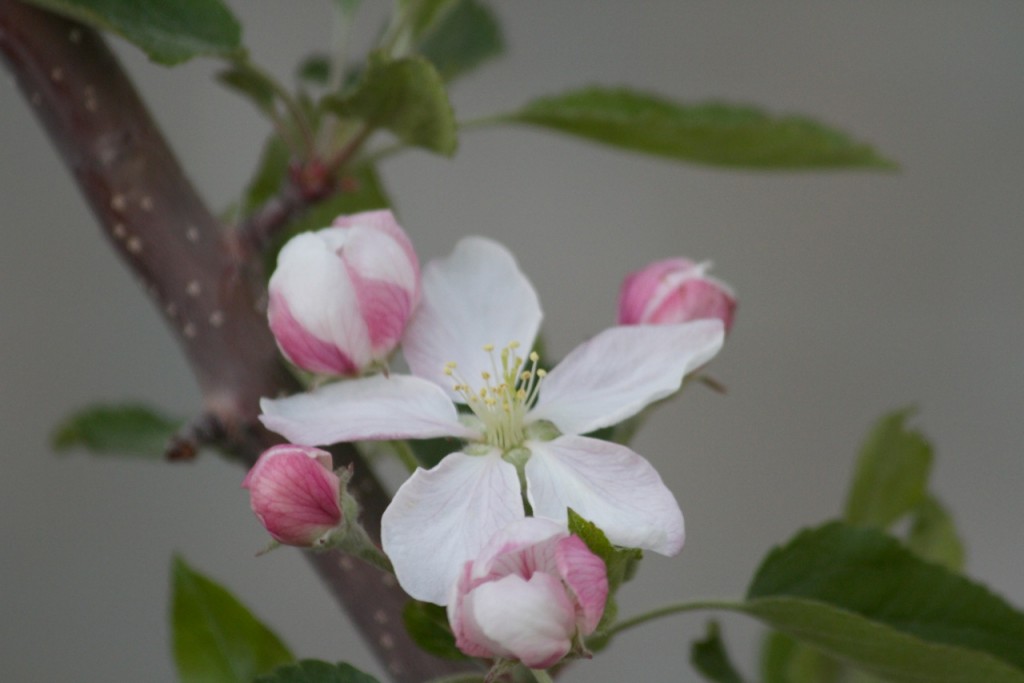 God uses patterns, or routines. Nature tells us all about those routines.
Spring brings us gorgeous new buds that burst into blooms, that transform into fruit, that ripen ready to eat, that drop to the ground to rot, and re-seed the earth to start the process all over again.
God designed our lives in seasons (Hel.11:17). When I was bringing my children to earth, it was my childbearing season. Now that season is past, and I have the chance to nurture my children in additional ways than I did when they were teeny tiny. And I have the opportunity to volunteer in my community in ways that were impossible when I had so many children needing me at home. I love how seasons change, each one bringing something new and wonderful in its wake.
The scriptures tell us all about God's patterns.
God created the world in 6 days. (On the seventh He rested.) Each day had a purpose, and He focused on that purpose. The purposes were interconnected, but He still didn't do it all in one day.
Neither can I.
I don't recall when I was first was introduced to the concept of dividing housework up into days, even though this is a practice that women have done for ages. But at some point it started to make sense to me. That doesn't mean I figured it all out then or even now. I could never seem to get the things done the days I wanted! Part of that was because my list didn't include what was the PURPOSE of my day: nurturing and caring the beautiful children that God gave me time to care for! Part of that was because my list was always too long and too ambitious. (It still is.) I STILL need to simplify more than I ever want to. Sigh… But once I assigned one task to each day, even if I got a little done on it, is was helpful.
God's work is one eternal round (Alma 37:12).
So is mine. I have a saying above my laundry room door that reads, "Motherhood is loads of fun."
Here's a poem I read years ago, written by the mother of a sister missionary from my mission, titled "An Unfinished Woman:"
Here am I , Lord,
The dishes barely done and night long since fallen,
The children would not go to bed
And would not go and
Would not go–
And now they are gone.
Gone to places of their own with children of their own
Who will not go to bed and will not go…
And I have taught them what I could and
They have learned the things they would
And now they've gone their way alone to learn the rest
Most on their own.
And I remain, not half spent.
And I remain, not yet content,
So much to do, so much to learn,
So much to feel, so much to yearn.
My past mistakes make stepping-stones,
Not millstones great around my neck but
Stones to guide my searching feet–
And I must search; I'm incomplete.
I watch my years go tumbling by
And I must use them better, I
Have yet so much to learn and do
Before I can return to You.
The hour is late. The night comes on,
My celestial self I would become.
Ah! What wisdom thou gavest to mortal life–
I,
As sister, mother, daughter, wife–
In earthly roles have seen Thy face.
In my womanly life Thy heavenly place
Is taught through humble tasks and pain.
So, if royal robes I would obtain,
To wear as all Thy glories burst–
I'll need to do the laundry first.
–Jaroldeen Asplund Edwards (Celebration! Ten Principles of More Joyous Living, Deseret Book, 1995, pp.35-36.)
I keep coming back to the thoughts in this poem as my life cycles through different stages. I am learning about the seasons and patterns of motherhood as I travel the road of life.
Happy Patterning,
Liz 🙂
P.S. Routines are so powerful! I have hardly scratched the surface with this post. Whether you think you are an "organized type" of woman or not, we all have routines–the things we choose to do over and over again, day after day. The power of a routine comes when we realize that every single day we are choosing who we are, and if we want to be something different, we evaluate our routines (choices) and recognize the small change that we need to make in our routine. We make the change (the hardest part are the first days and weeks). And then change comes! There has to be some natural law that I don't know the name of that describes this. But it's real. And it's simpler than we think. Think about it!