From panic to favorite book ever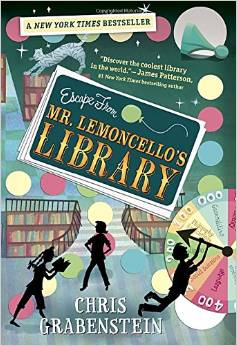 Yesterday and this morning we had a little miracle at our home.
Anna had asked to go to the library, and I thought that sounded like a marvy idea. So we grabbed our book basket, a couple of friends, and headed over.
We had a delicious time browsing. A few books on display caught my eye, including this one: Escape from Mr. Lemoncello's Library by Chris Grabenstein. I stuck it in the pile to check out.
Later that night, after dinner, Peter announced that he had to do his book report, which was due tomorrow. Seriously? Lane and I asked. Pete said he wanted to make a stop motion movie of one of the Calvin and Hobbes comics from the book he'd been savoring all month.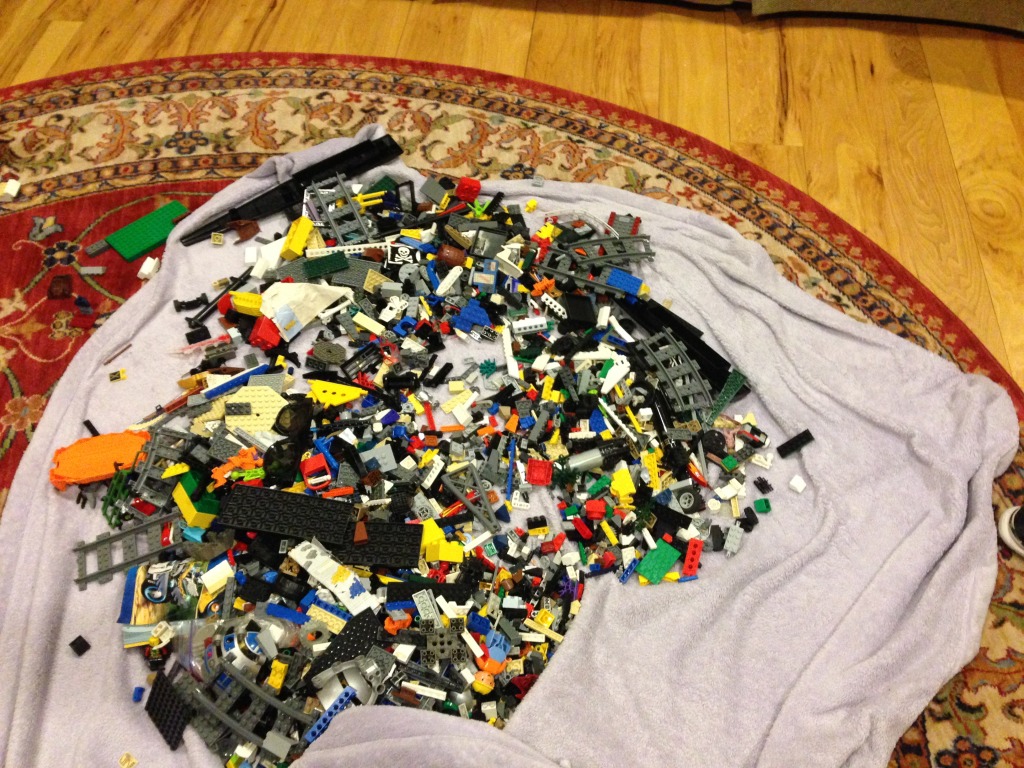 So Pete worked on building his Lego movie props while we did FHE.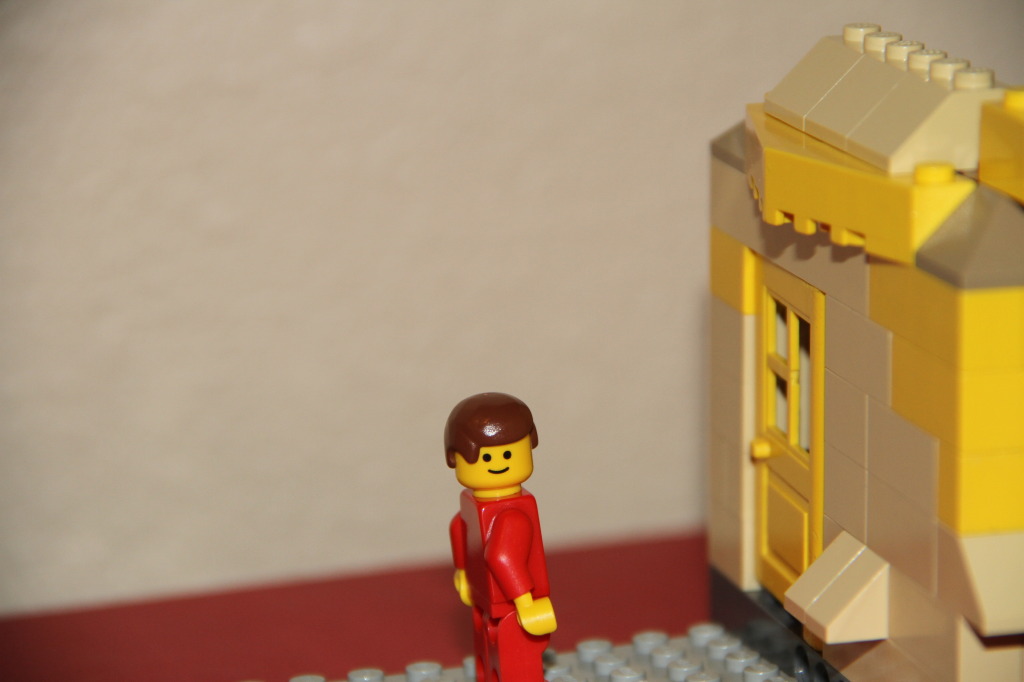 We had a good time hearing Anna's lesson on prayer and then watching an episode of  "Cupcake Wars" featuring a local baker–Anna's choice, since she is so into baking these days! Particularly cupcakes.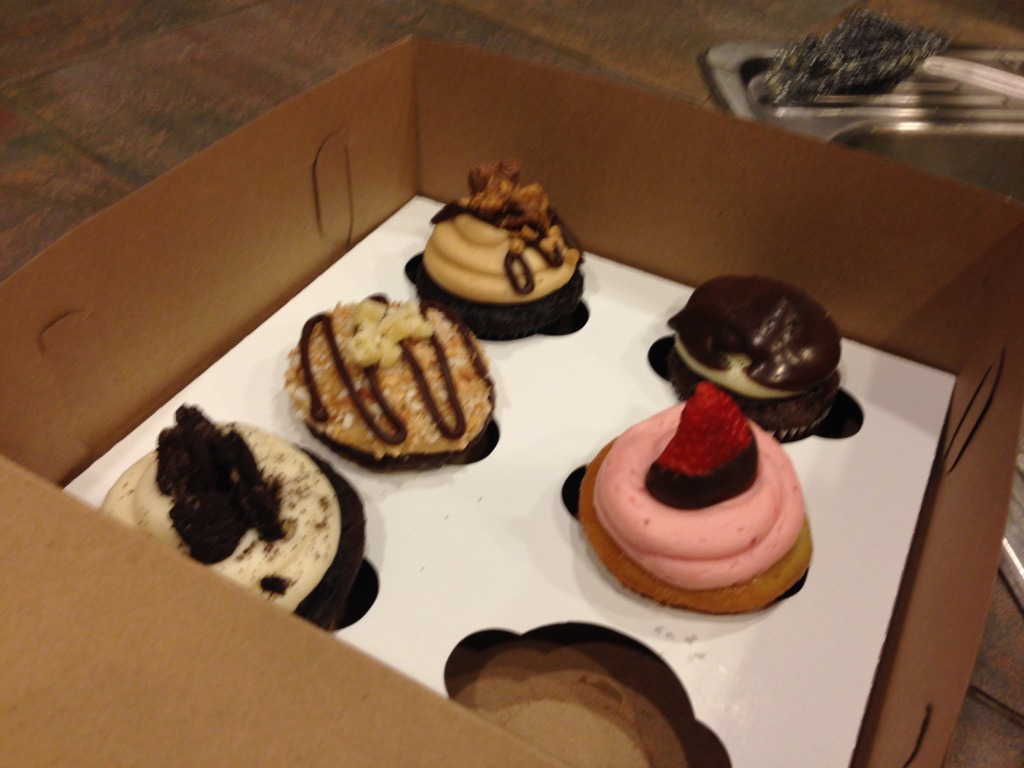 We decided we should run to this bakery–which fortunately was still open–to buy some cupcakes and bring them back home to taste….which we did. It was unanimous that our cake of choice was the Reese's Peanut Butter cupcake. Erstwhile Pete is making his stop-motion movie.
About when we were wiping the crumbs from our mouths, Peter announced he also hadn't finished his "Booko." Booko is the month-long assignment in which the students have to read over 1000 pages in specific genres, filling out a paper that looks like Bingo.
Lane and I were not pleased.  I was both upset at Peter and disappointed in myself that I had failed to remember about Booko last week.
Then Pete said it had to be a Beehive Award book.
"Seriously? We were just at the library this afternoon. Why couldn't you have mentioned this when we were there? Or maybe last week?"
Lane got online to look up Beehive Award books and pulled up a PDF of the 2015 nominees. My jaw almost dropped open when I saw the title of a book I had just checked out when we were at the library.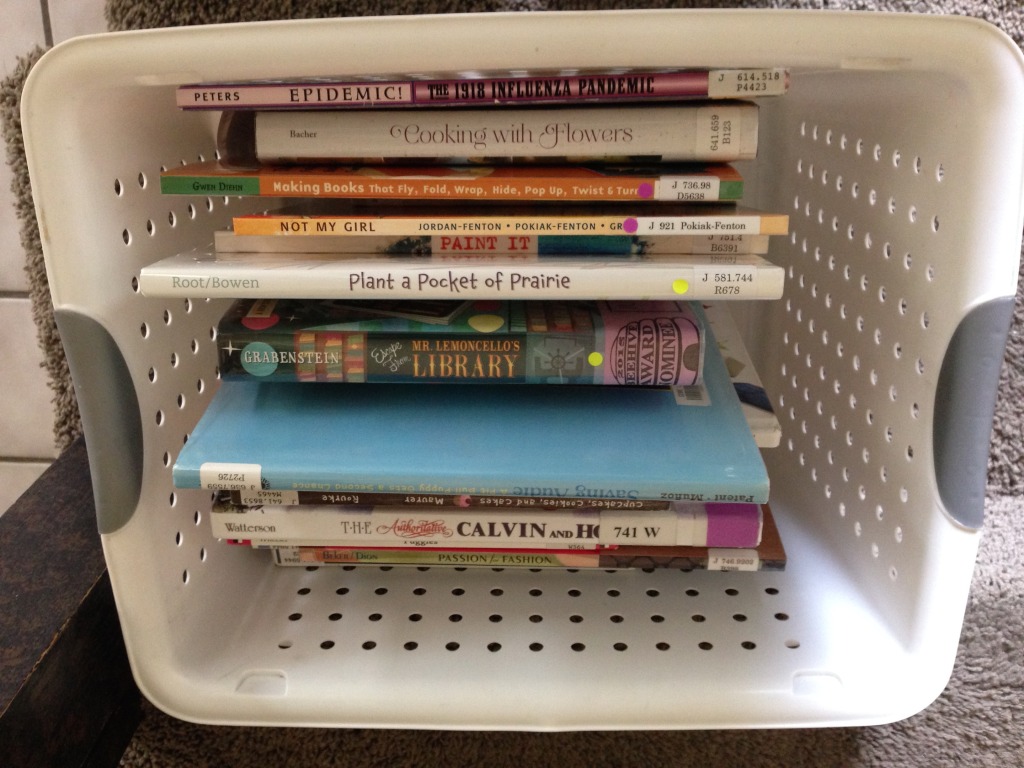 Seriously.
Talk about grace being as your day!
Peter started reading Escape from Mr. Lemoncello's Library immediately (9 pm), went to bed late, and kept reading before and after scripture study. He finished the book right before we had to leave. "I think it's my favorite book ever!" he announced.
Seriously?
It's accurate to say that I was both amazed and grateful. Heavenly Father supports mothers and fathers and children who, though imperfect, keep trying to do their best and pray for grace to cover what we lack. God is really good at doing that.
God is REALLY good at grace.
I am SO grateful.
P.S. Here is Pete's movie:
---
---