Golden Moments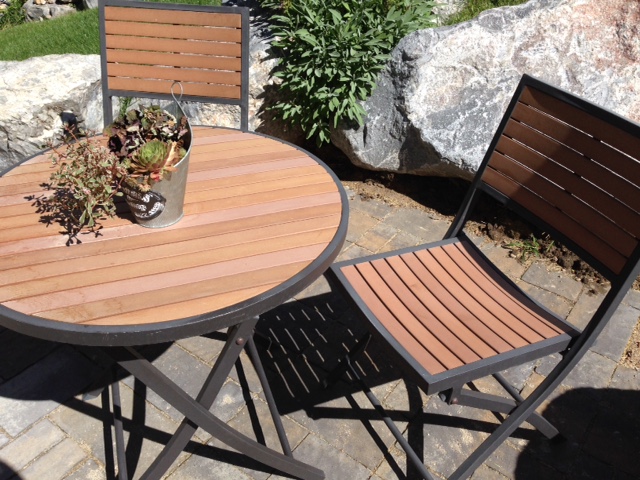 This morning I have to pause to record two Golden Moments before I carry on with my day. If I don't, I may forget them, as life's busyness has a way of erasing them (temporarily) from my mind. Writing them down is kind of like finding a beautiful flower, plucking it up and putting it in a vase for all to enjoy. Only memories don't have to die like cut flowers do: they can be "June roses in…December" (James Barrie).
The first moment was waking up early and getting to study scriptures and write in my journal for a wonderful, absolutely quiet hour. My favorite way to start the day! But then all of the sudden, as I kept reading, writing and pondering, the time had leap-frogged to two hours, and I was supposed to, by then, have gone running and showered and gotten Anna up for a violin lesson.
But I didn't want to go! I wanted to go running and skip violin. But I had paid for the lesson. Getting Anna up after a later summer night bedtime would be hard and unhappy. But there had been no other time we could schedule the lesson this week, and I had already paid for the month of lessons. What should I do?
I decided to ask her. Usually I don't ask. I just insist that we go, bar none, to lessons because if I asked, they would most like say they didn't want to go. So I don't ask. But today I did. I woke her up and–not sharing more details, because the dear child is entitled to her privacy–we discussed it. I explained the situation and asked for her input. Then we had a family prayer. I prayed that we would be able to serve our missions on earth today with the Holy Ghost helping us.
After the prayer, Anna asked me a question, and then she decided she would go to the lesson if I wanted her to. I was delighted at her decision to get up when she was tired and go, so I told her "Let's go." We hurried out the door–late, but there nonetheless.
On the way to our lesson, Anna read aloud to me from a book we had picked up last night on a trip to the library, Madame Pamplemousse and Her Incredible Edibles by Rupert Kingfisher. She read a chapter aloud. We were both intrigued, since we had read the first chapter the night before, and the plot was thickening. After her lesson, she continued to read. It was such a lovely summer morning, and even though I knew I should go running, I felt it was a moment not to be passed up. I asked her if she'd like to keep reading together outside on the little wooden chairs.
She did. So we wiped off the sprinkler water with my sweatshirt sleeve and read in the quiet and cool of the morning, the warm sunshine kissing and pinking our cheeks.
The story got more intriguing while the wooden seats got harder. Anna asked if we could sit on the grass. She got some beach towels to keep our pockets dry, and we moved to the softer grass to finish our story.
Not much longer and we had finished the book. It was delightful! The story unfolds of an oppressed little dishwashing girl enslaved by an evil French restauranteur uncle who is conquered with the help of a mysterious not-quite-fairy-godmother-type shopkeeper and her creepy cat. We loved it.
I especially enjoyed the way the story's conflict resolved with Madeleine (the little girl) discovering her "divine nature" and gaining the confidence to act upon that. Here comes a spoiler– a quote I want to remember:
"Afterwards, Madeleine would think back to that moment and try to remember when she first tasted it. But she could not, because tasting was itself like a memory–all the best memories she had ever had suddenly sweeping through her like a gust of clear air. The flavours themselves, so light yet intense, subtle yet refreshing, seemed to wake her from a sleep. And all that time she had spent doing her uncle's dirty work, acting as his spy–now seemed so far way, as if it belonged to a different person. Not that she felt different; it was rather that she now felt more completely herself. And she realised then how, more than anything, she loved to cook. She had lost that somewhere in [her uncle's restaurant] the Squealing Pig, thanks to her uncle, who make cookery seem so depressing. Monsieur Lard only wanted to become famous, to make the whole world love him. She loved cooking for its own sake, the way you loved that person.
" 'That is now yours to keep for ever.' Madeleine's eyes had been closed but now they opened to find Madame Pamplemousse smiling at her. 'No one can take that away.'
" 'But can I… can I really…?' Madeleine found herself barely able to speak.
" 'Can you cook? Why naturally,' said Madame Pamplemousse. 'Not only that, you have a talent, Mademoiselle. An exceptional talent. I knew it the instant we met.' "
A lovely culinary fairy tale. A cherished morning spent with my sweet daughter. Two prayers answered: one from this morning, and one from last night when I asked to be able to know what she needed. A beautiful summer ray of sunshine moment captured to remember always.
Golden moments.
---
---