Independence Day: July 2?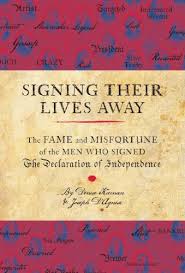 "Happy Fourth of July! Wait, scratch that. We mean: Happy Second of July! Hold on, that's still not right: Happy Second of August!
"John Adams thought that future generations of Americans should celebrate Independence Day 'with Pomp and Parade, with Shows, Games, Sports, Guns, Bells, Bonfires and Illuminations from one End of this Continent to the other from this Time forward forever more.' …Oddly, when he wrote these words to his wife, Abigail, on July 3, 1776, he wasn't talking about the Fourth of July. He was speaking of what he considered to be the nation's true birthday: July 2, 1776" (Signing Their Lives Away: The Fame and Misfortune of the Men Who Signed the Declaration of Independence, p.10)
So begins our family book club book for July. I'm so excited about this book! The cover is actually a folded-up color copy of the Declaration of Independence, for starters, and it's size is not as intimidating as some of the David McCullough books on our shelves that I'm going to read…someday.
Lane is a huge U.S. history fan, so this book came as a birthday gift this year, on the recent recommendation of a dear friend of ours, Karen B. (One of my former BYU writing professors!). I love how the biography summaries of each of the signers is only a couple of short pages, so even a young reader can be enticed to learn more about these incredible men and their pivotal, personal and world-changing choices.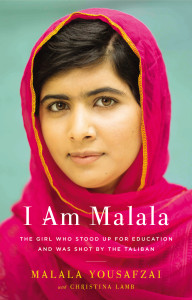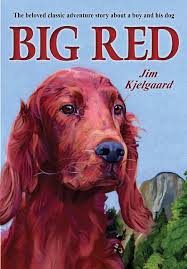 The other books that I'm inviting our famly to read this month are I am Malala by Malala Yousafzai and Big Red by Jim Kyelgaard. More about these later!
---
---