My Not-So-Fairy-Tale Life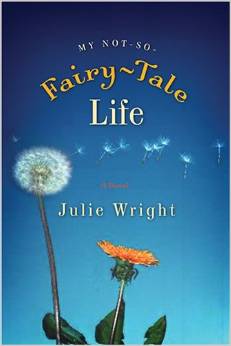 Let the summer reading begin!
I couldn't resist. It was a late afternoon after a super fun outing to watch a Studio C Tech Rehearsal with Peter and Anna, complete with sharing hot French toast and breadsticks at Magleby's afterward, when Peter and Anna starting arguing with each other and wouldn't stop.
I mean, UGH, couldn't we have just kept on enjoying each other's wonderful company and fun we'd had with each other at little longer? Did they really have to start contending on the way home?
I dropped them off at some friend's homes and headed over to the library to return a very overdue book.
I felt drawn into the library for a retreat from my troubles. It worked. I love the library. So many books, so little time.  I picked up about 12 books, mostly for myself and older daughters this time, had a nice conversation with a friendly librarian that I've known for some years now (she has such a pleasant demeanor). I carted my books out to the car and plopped them into our library basket next to the couch.
Rebecca grabbed one and I grabbed another, and we both sank down onto the couch cushions and cracked open our books.
Rebecca knows how to plow through a book and had finished before long. Here is her review:
This book is about a young adult named Suzanna. She's been in darkness for her entire life, and nothing seems to go for her. Then she finds out she's pregnant. She has no idea who the father is. So she goes to live with her brother Sam, who's a Mormon. Then it tells all about her struggle with the pregnancy, and her journey to find Christ.
I love this book. It was so hard to read about Suzanna's troubles, but it was so amazing to see her testimony develop. In some ways, it strengthened my testimony of the atonement. This book almost made me cry multiple times. And even though it was a fictional story, I could feel the Spirit. This book is wonderful. If you have a chance to read it, do.
---
---