RWM: One for you, one for me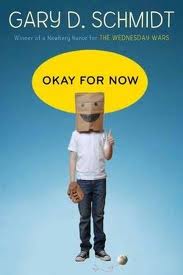 This week I had a phone call with someone that left me in tears and feeling emotionally upset. One of my daughters asked me later on, "Are you ok?" I answered, "Okay for now."
Which reminded me of one of my favorite books.
Okay for Now tells the story of a young man growing up in a family with an abusive father, bullying brothers, war, and disability. If you have never read a book by Gary Schmidt, this is a good place to start. Schmidt knows how to blend humor with reality and compassion, touching upon those places of the heart that can be so tender. It's a beautiful story about friendship and hope as well as the resilience of the human spirit.
Loved it. I should read it again.
I recommend it for anyone about 12 and older, depending on the person.
And today I started a book for me.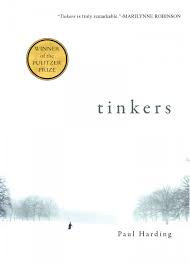 Tinkers, a Pullitzer prize-winning novel by Paul Harding. A friend caught me on the street and handed me a book. Just like that! A gift! It was one we had seen advertised at the library and had agreed that we both wanted to read. Neither of us could make it to the library on the advertised nights, so my friend purchased two copies: one for herself and one for me.
It came right on a day when I needed a change of thought! What a nice friend!
So here I go, diving into a new book. I just read the beginning right after I walked in the door. Lookin' good so far.
Happy Reading,
Liz 🙂
---
---