A few LOL books to brighten your day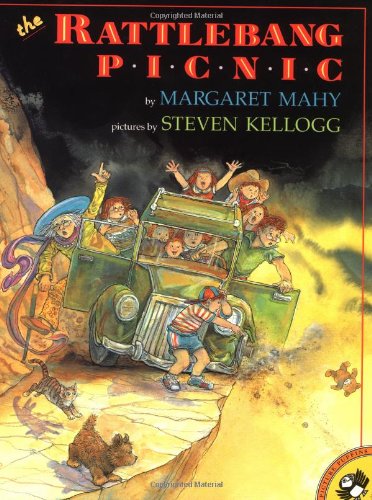 I love a book that makes me laugh out loud, whether when I'm reading to my children or reading to myself. Today I want to spotlight four fabulously fun books for your chuckling enjoyment.
Rattlebang Picnic by Margaret Mahy has so much delightful tongue-in-cheekiness that your children will love it while you adore it. I love how the parents seem to be so naïve about where they take their children on picnics (Shark Park) and the grandmother bakes pizzas that save the day. I have read this book probably a couple hundred times, and it still makes me smile!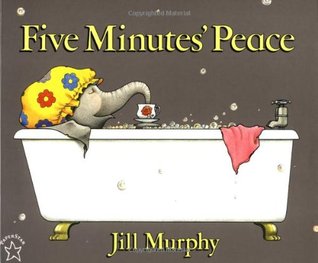 If you're having a really tired mom day, this book will remind you that you are not alone. What always cracked me up about this book was that it seems to be written for moms, but children love it, too! It's a two-for-oner, more bang for your buck! Make everyone happy! 🙂  Five Minutes Peace by Jill Murphy.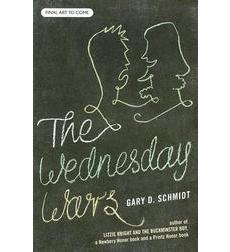 I cannot recommend The Wednesday Wars enough! Gary Schmidt writes the kind of coming-of-age historical fiction that you want to read, recommend, and then read again. I laughed and cried while reading this book and others by Mr. Schmidt. Such a delight. Step back into junior high and enjoy the ride!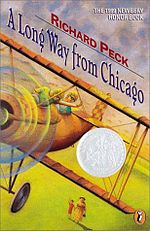 Let me introduce you to Richard Peck if you have not yet met his books! We have had many a fabulous laugh while enjoying A Long Way from Chicago and its sequel, A Year Down Yonder. I also recently read A Season of Gifts and just loved it. Mr. Peck knows how to capture the humor in small-town living and family relationships, particularly when it comes to shotgun-wielding grandmothers!
Happy Reading and Laughing While You Do,
Liz 🙂
---
---