RWM: A little romance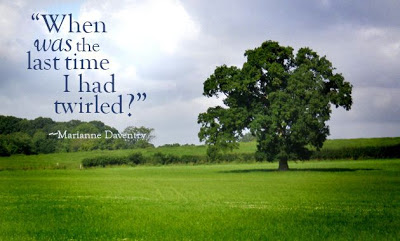 Julia begged me, not long ago, to read a romance novel that she loved: Edenbrooke by Julianne Donaldson.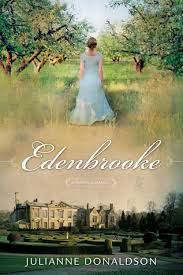 I was skeptical at best, burdened at worst.
Seriously?
At the rate my daughters can consume a romance novel, I wasn't feeling inspired.
But she urged me, and so I took it and stuck it in my book basket.
One Saturday afternoon a few weeks ago, when I was very tired, I curled up on the couch and opened the book. And I didn't close it (except for necessary interruptions) until I had finished and everyone was serving up the waffles that Eliza had made.
(All my girls were cracking up at me.)
Yes, I liked it!
Yes, I recommend it!
I liked it because the main characters were NOBLE, VIRTUOUS, and GOOD!
Hurrah! Hurrah for clean romance novels!
Very fun.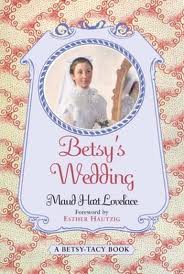 And then my daughter, Anna, handed me a book she had started that she wanted me to read aloud to her: Betsy's Wedding.

Have you heard of the Betsy-Tacy series? Utterly delightful. A staple in each of our daughter's childhood reading. But you can read any of the Betsy-Tacy books as a teenager or grown woman and enjoy them. They're simply an enjoyable classic girl read!
(I especially enjoy the darling illustrations!)
Betsy's Wedding is the culmination of the three best friends who grew up together in "Deep Valley," and as you can guess, Betsy's romance comes to fruition in her marriage to (spoiler alert) Joe. The description of their relationship is good, wholesome, and even (in some ways) realistic, I would say. It gives a young girl a glimpse into what the transition between dating and married life might be like, in a few small and good ways: not disclosing too much information or anything (in my opinion) that is not age-appropriate, unlike many books published for girls today.
I think it is so healthy, particularly with all that might make a girl or young woman afraid to marry these days, to read about wholesome romantic relationships! (Of course, I'm always telling my daughters, BALANCE is crucial! Non-fiction! Non-fiction! That is going to help you get better ACT scores and be more prepared for life than piles of romance and fantasy novels!)
And I think it was so fun for me to read both books because they took me back to when I met and fell in love with Lane. And it reminds me of how important continuing courtship in marriage is and made me evaluate how I am doing. So that's good, too!
Aside from the  benefit of sheer diversion from the stresses of life…
Happy Reading,
Liz 🙂

---
---