Elementary school-age read-alouds for February

"Did you bring lemon drops again today?" one of the boys in Anna's class asked me today, hoping.
"No," I laughed, remembering how fun it was to pull out a bag of lemon drops from my coat pocket midway through the story and put one in my mouth, right at the moment when Aunt Emma does in The Lemon Drop Jar, just so my reading would be more authentic, I told them. I gave them bag to a student and asked her to pass out a lemon drop to each student.
Instead of lemon drops today, I read about chocolate. I read how  money can buy a house, but love makes it a home. "Obligation can pour a glass of milk, but quite often love will add a little  chocolate." We talked about how you can choose to do something that duty requires in either a grumpy way or a loving way. Then I asked them for some ways that their mom or dad does something in a kind way that they love. Third grade answers are often quirky and funny. (That's one of the things I love about reading in a classroom!) But others are sincere and touching, like the one boy whose dad always takes time to help him with his homework.
I told them, before departing, that I wanted to read Somebody Loves You, Mr. Hatch next week. I asked how many children had heard it and would like to hear it again, how many hadn't ever read it, and how many did NOT want to hear it again. I got hands on all three. There were about 4 boys at the end who were groaning about not hearing it again. I jokingly told them that that was fine, that perhaps I'd bring chocolate and all those who wanted to hear it could have a piece of chocolate, and those who didn't could pass.
I got smiles for sure on that one!
Here are my other recommendations for February read alouds: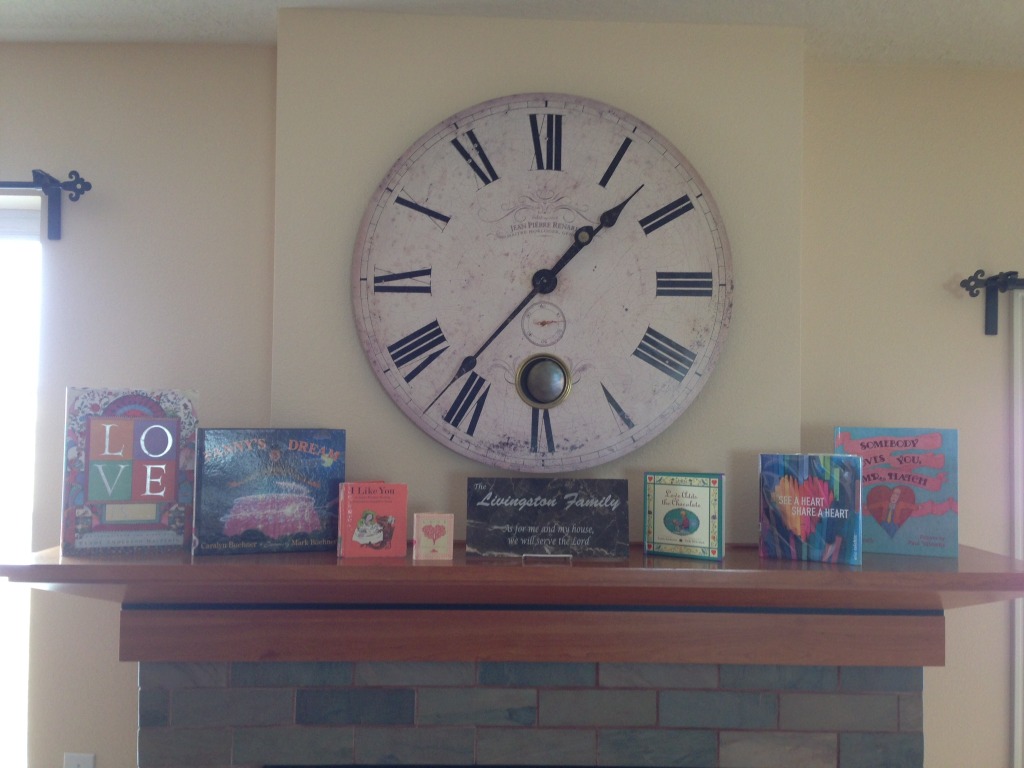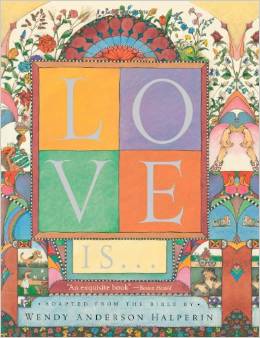 Love Is…by Wendy Anderson Halperin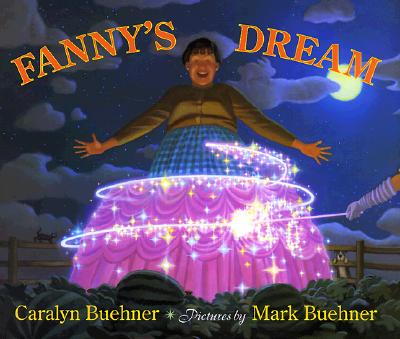 Fanny's Dream by Caralyn Beuhner. My favorite Cinderella story!! Mandatory pre-marriage reading for my children. Oh wait, I've been reading this to them for years. Done.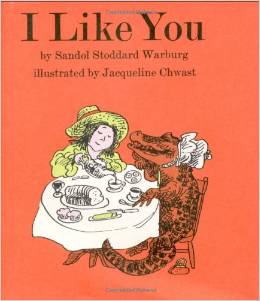 I Like You by Sandol Stoddard Warburg. Charming as ever.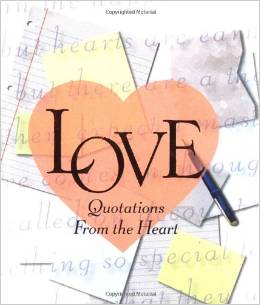 LOVE: Quotations from the Heart by Running Press. I actually wouldn't take this in. It's just a cute little mini book with some good quotes in it that goes on display in February at our home. :). Good for making Valentines!
(Love Adds the Chocolate by Linda Andersen)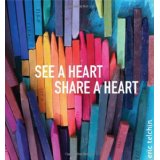 See a Heart, Share a Heart by Eric Telchin. Fun story behind this book. (Click on link.) I used this book in particular to help children develop "artist eyes."
(Somebody Loves You, Mr. Hatch)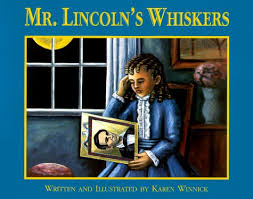 Mr. Lincoln's Whiskers by Karen Winnick is the remarkable, true story of a Grace Bedell who wrote to Lincoln to persuade him to grow a beard! Their correspondence is heartwarming and reminds children that they can have an influence in the world, sometimes in bigger ways than they may expect! There is an online version of this book–all of the pages!–but I don't know if it is legally there or not.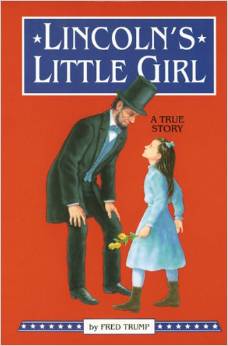 Lincoln's Little Girl by Fred Trump is the chapter book version of this story. (I haven't read it aloud at school.)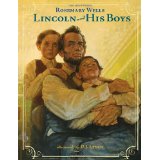 Lincoln and His Boys by Rosemary Wells. Heartwarming! A very short chapter book.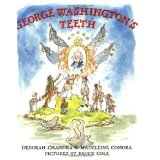 George Washington's Teeth by Deborah Chandra. Some very interesting information about how George Washington suffered from and nobly endured some dental problems, even while fighting the historic battles we are taught about in school!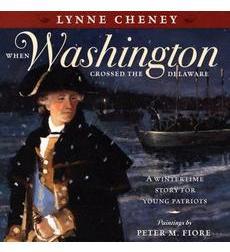 When Washington Crossed the Delaware by Lynne Cheney. A lovely retelling of this amazing part of winning our freedom, but a story you would need to retell using the illustrations if you were reading to a younger group.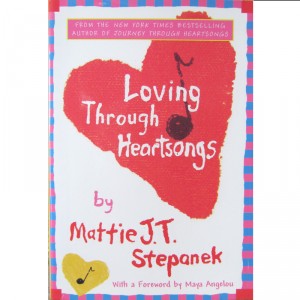 Loving Through Heartsongs by Mattie J. T. Stepanek. Poetry written by a boy with a disease that greatly impacted his life and mission for peace (Dysautonomic Mitochondrial Myopathy).
Love Sonnets by Elizabeth Barrett Browning. "How do I love thee? Let me count the ways…" Elizabeth had a remarkable, fascinating life, and it's fun to highlight that for students. I used this once to create a Valentine party activity for one of my children's class. They made a card in which they "counted the ways" in a list for a family member.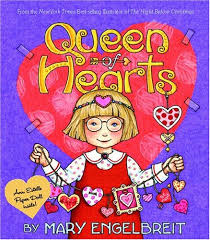 The Queen of Hearts by Mary Englebreit. I love her artwork! This "Ann Estelle" story strikes close to home in our house.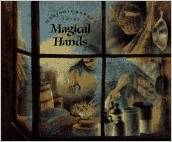 Magical Hands by Marjorie Barker. One of my absolutely favorite children's books. Tells the story of how "magical" acts of service brighten and solidify friendships.
There are other books that I put on display at home and used to read over and over to my little children that I probably wouldn't bring to read unless it were a kindergarten class.  They include Guess How Much I Love You  by Sam McBratney, I Love You Forever by Robert Munsch, I Love You As Much by Laura Krauss Melmed.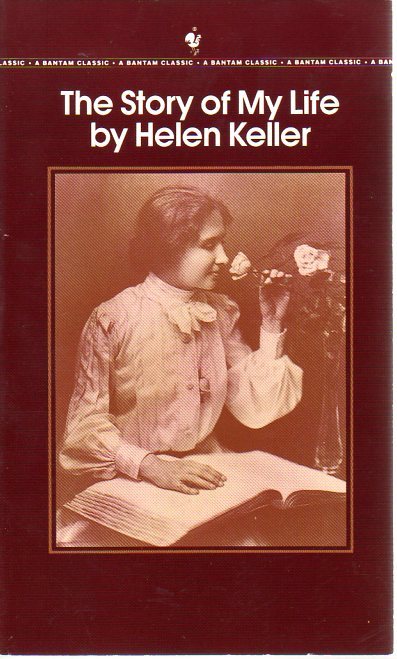 The Story of My Life by Helen Keller, which isn't exactly a children's book, nor is it a Valentine's book per se. It is absolutely a story of love however! I brought it in to share last month with the children. I told them about Helen Keller and then I read some of her writing, which is phenomenal, particularly considering how she had to learn words without the gifts of sight or sound! We talked about how wonderful our senses are (the day I brought lemon drops) and how challenging it would be to have to do what Helen Keller (and her teacher, Anne Sullivan) did. (The week before I had brought in a song that I had written (with a friend and my mom) to teach them that has Anne Sullivan's name in it.)(FREE sheet music and recording here.) If I had had more time, I would have liked to have found a children's book about Helen and shown a video clip, such as this one that shows her with Anne (and is very touching when she shows how she learned how to say, "I am not dumb now," or the one below.
---
---