RWM: Encyclopedia Brown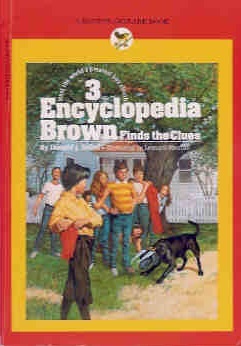 Anna has finished the Betsy-Tacy series and has discovered another series she loves, this time from my childhood: Encyclopedia Brown. I LOVED these books when I was about her age and still have a couple paperback volumes in our home library.
What I loved about reading the adventures of this kid detective was that you get to try to figure out the case yourself (once Encyclopedia does) before turning to a page in the back of the book that tells how he solved the case!  Anna loves this, too.
A great read for summer sleuths…
Happy Reading,
Liz 🙂
---
---