RWM: How can I help my children understand and apply what they read?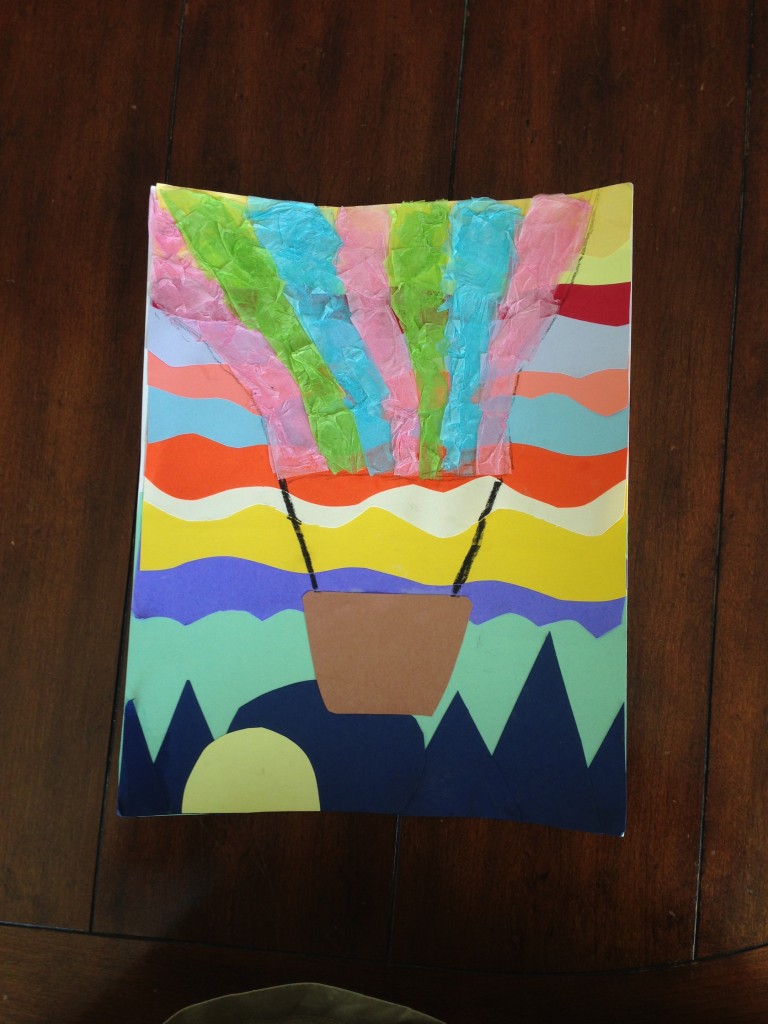 My sister, Becca, does amazing things with her children every summer in their family summer school. She spends a week at a time on a topic, such as hot air balloons, and they read, watch, and listen about the topic, then create poetry, plays, art, science projects, and food about what they've learned.
Last summer, my girls went to visit Aunt Becca, and they came back with hot air balloon artwork that they had made during summer school at her home. I loved their art so much that I took one of their pieces with me to read on one of my library reading afternoons and hung the other in the girls' room.
Art is such a great way for a child to connect their reading to their lives. It gives them a chance to think about what they have read as they create something visual. I LOVED art as a child and the chance to turn a thought into a tangible, visible reality.
Ironically, I'm not as good at having my children do this anymore. I might have done more when my oldest children were young, but now our summers are filled with things you do with a whole range of ages. And I think I should include a little more art in that! Maybe next summer?
Or maybe that's what amazingly creative aunts are all about!
Happy Connecting,
Liz 🙂
---
---