Learning or maintaining a second language (for $10/year)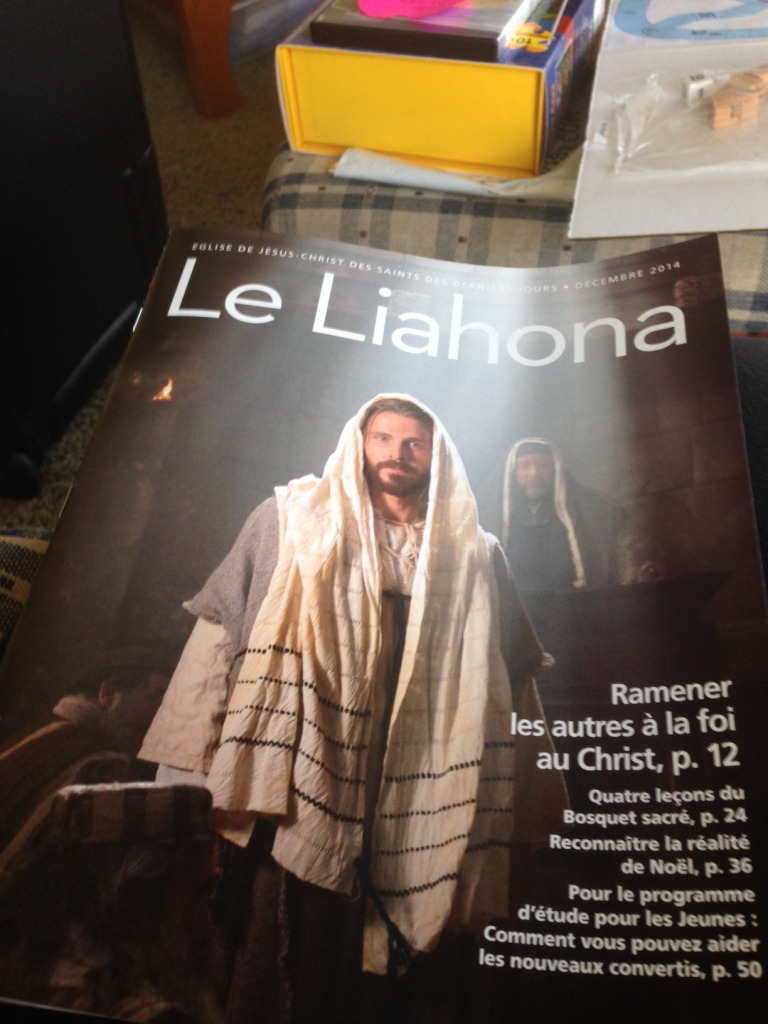 I just finished reading a very sweet article in the December 2014 issue of The Liahona in French. It told about a woman who was sewing blankets to give to newborns in impoverished or natural-disaster affected areas of the world. She talked about how the Spirit spoke to her as she was making the blankets, and how that changed her heart to view her own work as a special gift to the Savior.
I thought of how cool it is to read such a great little story in another language, and wanted to share about that. Then I considered what a great gift idea it is for someone you know who wants to learn or maintain a second language. Maybe you know someone who is getting home from their mission? Depending on the language (choose from Armenian to Vietnamese and 45 other languages in between) and the number of issues per year that are printed in that language, you will pay anywhere from $1 to $10 per subscription, with the most common cost being about $10/year for 12 issues. (Where else can you get a copy of a magazine in simplified Chinese, Croatian, Icelandic, or Urdu, for $1 or less?)
The nice part about The Liahona is that it is a beautifully written and type-set combination of articles for all ages, child through grandparent, taken from The Ensign, The New Era, and The Friend magazines. The topics are about every day life, so it's a nice way to maintain normal, non-job specific language. They are all upbeat and contain helpful, positive, loving, Christian messages.
They are delivered earlier than their English equivalents, due to mailings to foreign countries, so you get a sneak peak of what is coming in the next issue. It is fun to get magazines from smaller nations (i.e. Finland), because there is a little local Church news-type section in the middle of each issue with photos of members. My husband sometimes will recognize a family's name from his mission years ago. They even post mission calls there of the local members! (Now, if I read Finnish, it would make it a lot easier to understand, but I can figure out a few things….)
The nice part about having the same articles in two languages, is that if you are trying to learn a language (or maintain one), and you don't understand a word or phrase, you can simply compare the English and second language issues and voilà! Your translation.
I love reading these magazines in both my native and second languages. No matter the language, it's always uplifting.
And there are NO ads! No offensive photos!
Amusez-vous bien en lisant,
Liz 🙂
P.S. Of course, these magazines are available online for free! (To view other languages besides English, click on the language at the top right of the page on lds.org, and it will bring up a page of all the available languages.) But I like getting one in my mailbox, because then I am more apt to take the time to read it.
Here is something else cool: I love that you can get so many materials in ASL online! ASL is a language I dream of learning to speak some day! I was just looking at some of the conference talks in ASL. Check out how much this interpreter looks like Sister Burton!  Could she be related?
---
---