May and Mother's Day elementary read aloud suggestions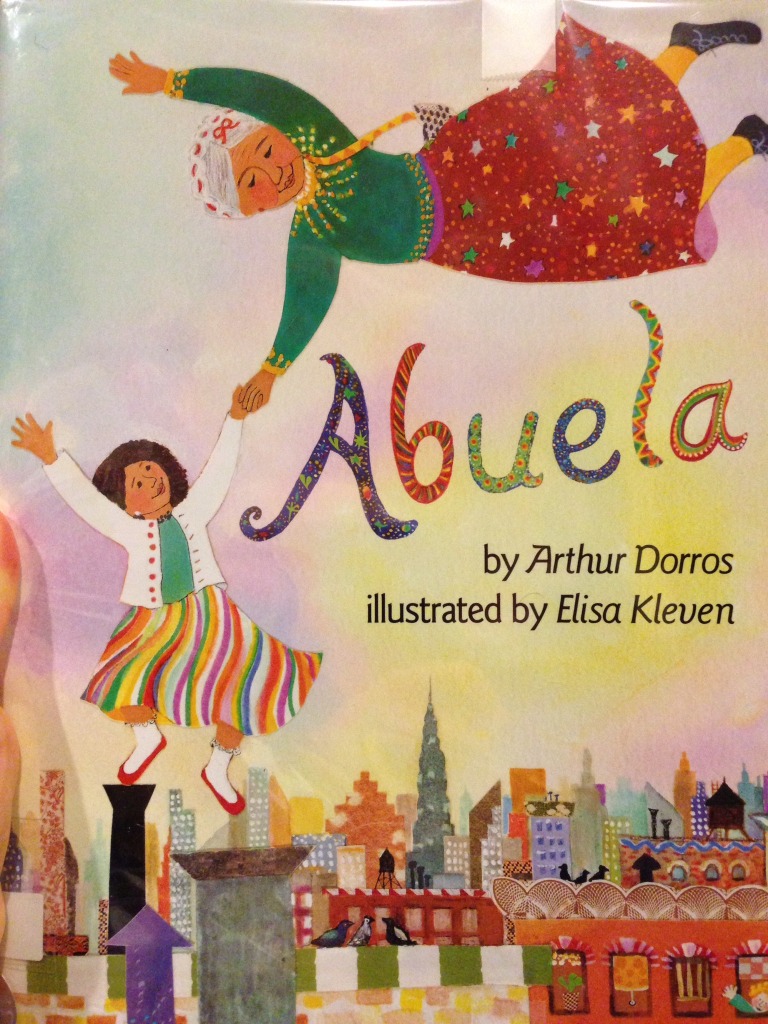 Happy Mother's Day! Mother's Day is such a great holiday to not only remember mothers, but also those related to us who also nurture us in such loving ways, like grandmothers and aunts! Abuela, by Arthur Dorros, is an absolutely fabulous book about a little girl and her grandmother who go flying above New York City. The imagination, illustrations, and description of this sweet relationship are not to be missed!
Here are some of our favorite children's books about mothers and their influence: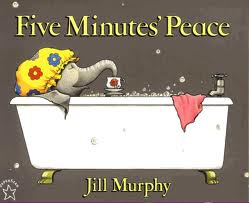 Five Minutes' Peace by Jill Murphy. SO funny. If you have young children, you will nod in understanding. If you don't have young children but want a gift suggestion for a friend who does, I would suggest this book!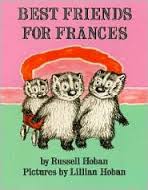 A Best Friend for Frances by Russell Hoban (illustrated by his wife, Lillian Hoban). I was shocked when some friends of my daughter came home from lunch and in our conversation, mentioned that they were not familiar with the Frances books: I thought everyone read Frances! 🙂 The parents in this favorite series of mine are very wise. You must get to know them. I was raised on Frances. My mother made up the tunes to the lyrics that are tucked into her stories, so of course, I followed suit and made up tunes to the songs in the stories. That is part of the fun of reading Frances: making up songs along with her.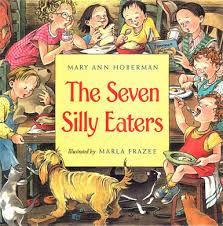 The Seven Silly Eaters by Mary Ann Hoberman. If you are a mother of many, you will love this funny story. If you aren't but have a friend who is, here's another good gift suggestion. In this story, the particularly picky children of this harried mother discover a serendipitous solution in their efforts to make her a birthday cake.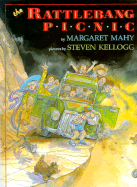 The Rattlebang Picnic by Margaret Mahy. You will love the mother in this story who has an unsettling yet delightful sense of adventure and who doesn't mind eating apples and chocolate cupcakes for lunch by a volcano.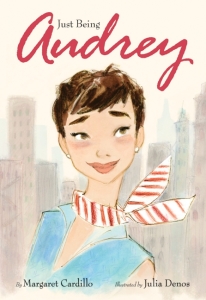 Just Being Audrey by Margaret Cardillo. We love Audrey Hepburn around here, and we were delighted to learn that Audrey's "dream role was being a mother." Great illustrations!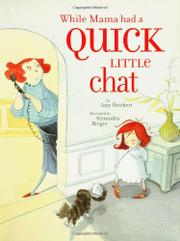 While Mama Had a Quick Little Chat by Amy Reichert. You might just be more thoughtful about spending so much time on the phone after reading this hilarious book!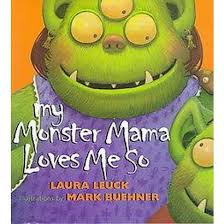 My Monster Mama Loves Me So by Laura Leuck. Great for Mother's Day AND Halloween!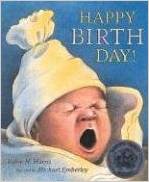 Happy Birth Day! by Robie H. Harris. A beautifully-illustrated story about a baby being born in a hospital, nursed, and brought home to his family. Very warm and loving. Perhaps not appropriate for a public-school setting. (More of a sitting-by-mom on the couch read.)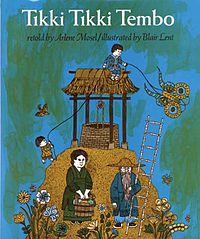 Tikki Tikki Tembo retold by Arlene Mosel. This classic from my childhood tells the supposed story of why Chinese children are given such short names. When I was young, however, what I gleaned from it was why moms need to listen to their children when they are busily doing chores! As a mom, I am not sure I've really gotten that lesson through my head yet…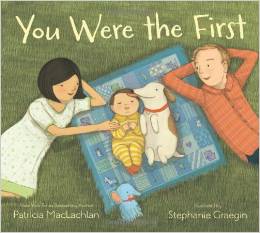 You Were the First by Patricia MacLachlan. Patricia sure knows how to write tenderly about parent-child relationships. This book about a first-born child is included in that repertoire.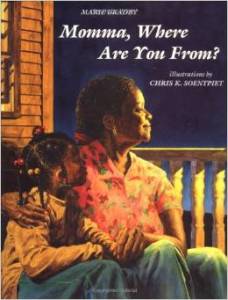 Momma, Where Are You From? by Marie Bradby. An African-American daughter visits with her mother about their heritage. So sweet. Gives you that family-history-sharing feel. Love it!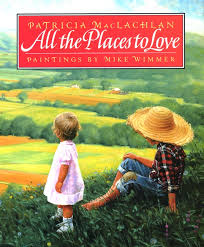 All the Places to Love by Patricia MacLachlan. Another tender MacLachlan book about a family who lives in the country and the places and people who are special to them. Beautiful paintings. I gave this book to my husband on Father's Day many moons ago. He has such a great love for the place of his early childhood, and this book reminded me of that. Not just the father and grandfather, but also the mother and grandmother in this book are just lovely. So soft.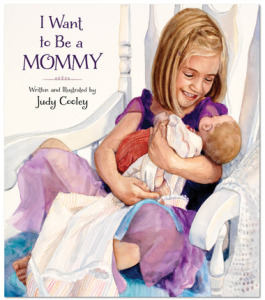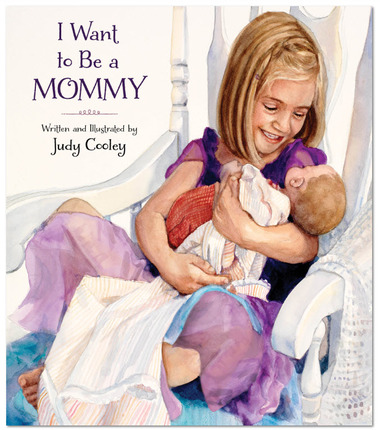 I Want to Be a Mommy by Judy Cooley. Anna loves this book. A little girl recounts all of the roles she can play when she grows up. In the end, she decides she wants to be a mommy, because it combines all of the other roles into one. I love it because motherhood is a career choice, and this story reminds us of that. Sometimes a woman needs to help support her family by working outside the home, but our children need to know that is acceptable and worthy and wonderful when a woman is able to be a full-time mother at home. This book is a great reminder of that, so when it is our daughters' turn to choose, they can decide to do what their hearts desire and circumstances allow!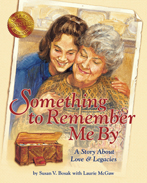 Something to Remember Me By: A Story of Love & Legacies by Susan V. Bosak and Laurie McGaw. This touching story tells about how a granddaughter learns that her grandmother left her her smile. Very nice!!
Here are some other books I have mentioned in January's read aloud post that illuminate grandmothers and aunts. If you didn't get to read them earlier, you might be interested in checking them out for this month.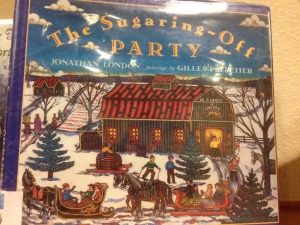 The Sugaring-Off Party by Jonathan London.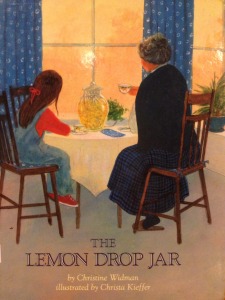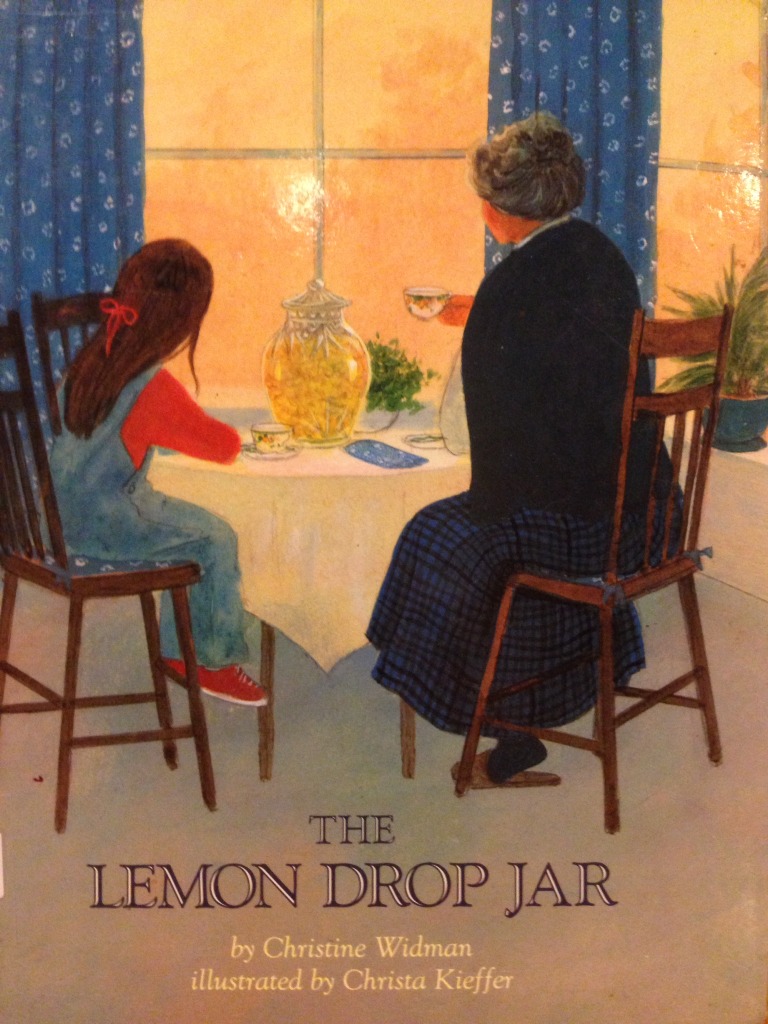 The Lemon Drop Jar by Christine Widman.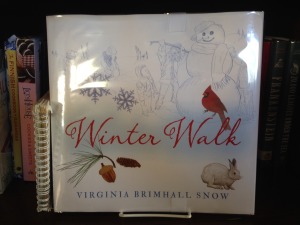 Winter Walk by Virgina Brimhall Snow.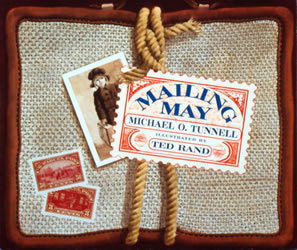 Mailing May by Michael O. Tunnell. To what lengths will a little girl go to visit her grandmother? A TRUE story!
---
---