RWM: Most enjoyable trilogy ever!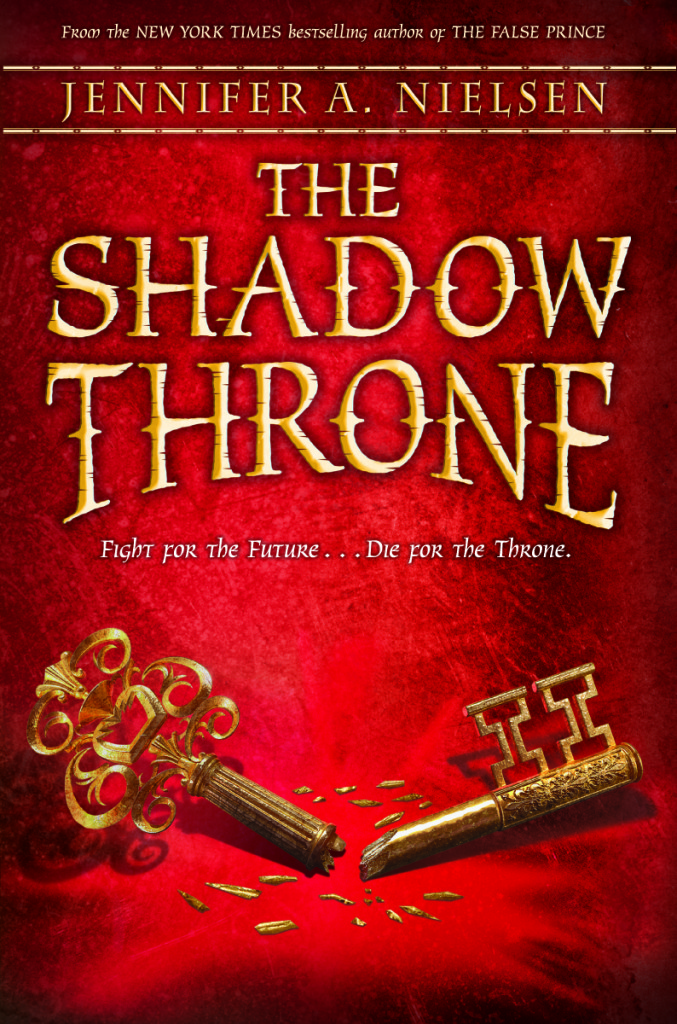 I finished reading The Runaway King and The Shadow Throne in three days during Thanksgiving break. (I made TWO round trips to Phoenix, Arizona, in 10 days, so I had the time.) What can I say? This was the most enjoyable trilogy I have read since Anne of Green Gables as a teenager, which may not say a lot to some, but is about the highest compliment I can give. I sat riveted page after page, including a lot of good laughs, underlining humor and truths as I went. I was so grateful to Lane that he wanted to drive the whole way so I could just sit and read. My mom and I took turns reading aloud and then listening on the Audible version there and home again.
And I will say that while practically every person in my family balked and whined at my suggestion to play the audio version of The False Prince, they all (but one, who had just finished reading it the night before) wanted to keep playing IT instead of watching a movie. They listened the ENTIRE trip home from Phoenix.
My mom and I decided that there was a little flavor not only of The Princess Bride and The Scarlet Pimpernel, but also of Oliver Twist in this series.
As soon as we got home from the trip, everyone (from Anna to Julia) was vying for the phone, computer, hard copy, or kindle–whatever they could get their hands on to be able to finish the book.
Kudos to author Jennifer Nielsen, as well as many thanks.
Happy Reading (and Gifting!),
Liz 🙂
Some favorite quotes from the book: (I can't put all of my favorite quotes here, because I don't want there to be spoilers. I'm hoping not to give too much away by including them here, but since this blog is for my reference, you can stop reading now if you don't want to take that chance. Also, page numbers are for the Kindle version.)
"He stared at me for a moment, and then shrugged. 'I hope you know what you're doing.'
"'If I don't, then you'll always be there to point out my mistakes.'" (p.125)
"'Love is a powerful thing….In the end, love will help you win this war….So it's time to decide who you are. Will you be carried off by this wind coming at us, or stand and face it?'" (p.164)
"He was exactly the leader I had expected him to be." (p.185)
"The idea that those who had passed on remained a part of our lives, eternally watching over us, appealed to me in a way it never had when I was younger. And if the priests were right…the saints would help me….I would ride into battle on the wings of saints." (pp.205-206)
"Hear me now and always. Be loyal to the thing you know is right. Never bend to weakness, never yield to a false crown. Right will always triumph in the end, and you will want to be on that side when it does." (p.299)
"He said, 'I had thought by taking this that I would remove any traces of your nobility. But I could not take the royalty in your heart.'" (p.312)
"I have come to understand that love can only expand and allow any number into its circle. Harold might have come to love me as a son, and yet I felt I had come to an understanding with my own father too. For the first time in my life, I was settled in my ways of thinking about him." (p.317)
"Toni Morrison said, 'If there's a book you want to read, but it hasn't been written yet, then you must write it.' And so I did." (Acknowledgments, p.318)
---
---