Primary grades read-alouds for October, part 1 (Fall)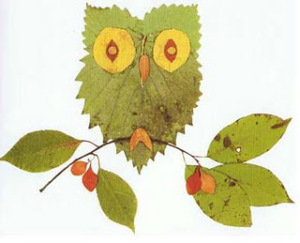 First: I'm changing my suggestions from a "first-grade" read-aloud suggestion list to a "primary grades" list, because you can adapt books your read to the age- and ability level of a class or particular student simply by the way you read the book and the supplemental questions and information you provide. You adapt.
Second: My suggestions for October will be in 3 parts: fall, harvest, and Halloween. Too many titles for simply one post!
Today I got to read to a third-grade class and took the following books: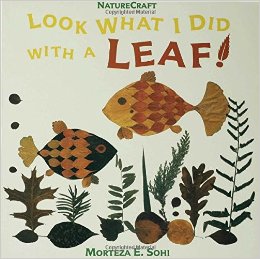 Look What I Did with a Leaf! by Morteza E. Sohi. Fabulous book for combining nature, seasons, and art! I always tell my students to have "artistic eyes."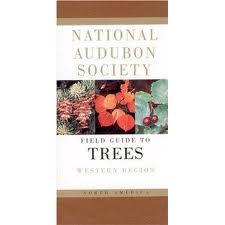 The National Audubon Society Field Guide to Trees. I bought a number of these years ago when Costco offered them for far less than their bookstore price. They are designed to be hand-held size for packing along on a hike or nature walk. You can identify trees, insects, butterflies, weather, etc., using the great photos and detailed information therein. (Now you can also go online to audubonguides.com and create a free user to access all the same info online or in an app. SO COOL.)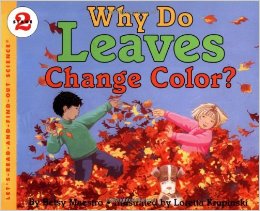 I read Why Do Leaves Change Color? by Betsy Maestro (mentioned on last month's list). I am always fascinated in remembering that green is not necessarily a leaf's TRUE color: it is simply chlorophyll masking the yellow or orange pigment that naturally exists in the leaf. And to learn about sugar stored in the leaves turning to the other colors is magical. I love fall!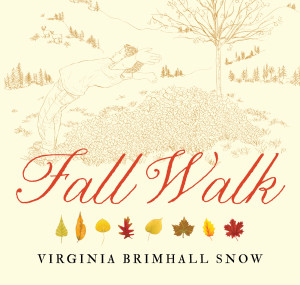 I recently found a new, beautifully illustrated book, Fall Walk by Virginia Brimhall Snow. All of the pages' illustrations are in brown outline, except for the leaf that is being highlighted, which is in rich color and detail! Perfect for identifying leaves after a fall walk hand-in-hand with a child!
Of course, there are other wonderful fall books to share. And there's a whole branch of books about naturalists and other connections we could make (as in Leonardo daVinci) that are superb ways to introduce the beauty and patterns in nature. But that's enough for part 1 today.
However, I have to throw in a song for good measure. (No pun intended.)
Janet Lanier has a great website for harpists: lovely original sheet music and videos. This is one I have shown in my kindergarten music teaching:
Harp is the perfect instrument to paint a musical picture of leaves falling, don't you agree?
Happy Reading! (And Listening!)
Liz 🙂
---
---