Primary grades read-alouds for October, part 2 (Harvest)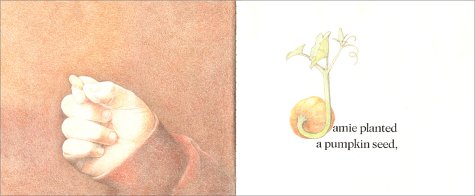 Fall is such a wonderful season, not only for the velvet-rich colors that robe the trees and bushes, but also for the bountiful harvest that began in summer and stretches on into October. From sunflowers to pumpkins, there is so much wonder to invite a child to discover!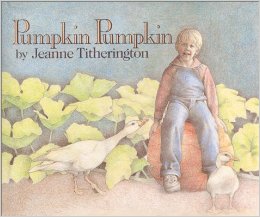 Pumpkin, Pumpkin by Jeanne Titherington has always been a read-aloud favorite, particularly for the watercolor pencil illustrations that show so well how a pumpkin grows. I love books that help "city children" see the process that everyone knew only a few generations ago. Many children simply do not see anything grow except for grass, flowers, and trees! So we must have beautifully illustrated books (or equivalents online) for children to view at a bare minimum.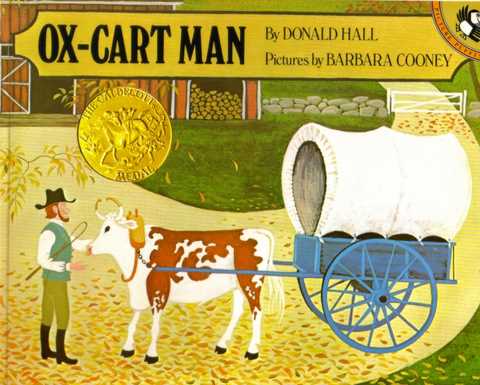 The Ox-Cart Man by Donald Hall. What I love about this story is the historical review of what families had to do in order to live back not too many generations ago: plant what you eat, wear, and feed your livestock. And then you build, preserve, raise, weave, sew, carve. And then you can share or sell your surplus. I also think it is critical for children to have a sense of the foundation that those forerunners built for us that led to the convenience and ease of our modern lives. I also love the illustration style that seems so appropriate to the time-period of the story.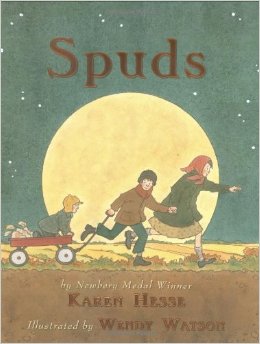 Spuds by Karen Hesse helps children to appreciate that not everyone had (or has) a harvest to enjoy. This fictional story tells how some poor children whose single, hardworking mother couldn't provide enough food for them, went to steal what they thought was potatoes. The potatoes don't end up being exactly what they thought. The story gives us both a taste for honesty and gratitude. Sweet illustrations.
And if last month you didn't get to read How Do Apples Grow? by Betsy Maestro or How to Make an Apple Pie and See the World  by Marjorie Priceman, see if you can squeeze those in.
Enough stories for today!
Happy Planting a Love of Reading,
Liz 🙂
---
---