RWM: We'll make sponge cake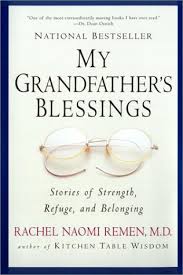 For some months I've been nibbling on a book, listening to it page by page while I drive, exercise, or work. I'd like to "read" it all in one chunk, but since I like doing so many other things as well, I am digesting it slowly.
Today I listened to a part of this wonderful book and learned of some wisdom from Rachel Remen's grandmother. Because she had grown up not always having enough to eat, when she lived in America, her pantry and ice box was always overflowing.
Because it was so full, sometimes when someone opened the icebox door, something might fall out, like an egg. When an egg fell out, her grandmother said, "Today we'll make sponge cake!"
What a beautiful attitude!
What a great way to teach a child gratitude for challenges by example!
I especially loved hearing how, when Rachel was in a doctor's office and diagnosed with a severe chronic illness, her mother didn't cuddle her and pity her. She simply took her hand and said, "We'll make sponge cake." (I apologize that I don't have exact quotations and citations. That's what happens when I listen and go from memory….)
No wonder so many years later, Rachel is still smiling, despite her lifelong chronic illness.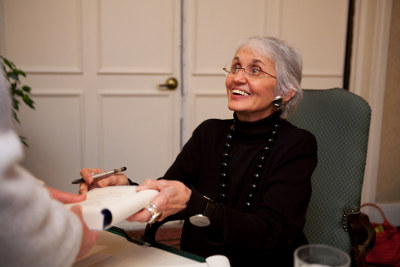 I love so many parts of this book. I love the part about not fighting life, but going with it as it comes. I really love the parts that discuss service. Her words resonate with my feelings on the topic. Service is healing and beautiful and fills you with love and compassion for others.
I would definitely recommend this book for women and mothers!
Happy "Baking,"
Liz 🙂
P.S. A child's book with a similar theme of making something good out of difficulty is Mrs. Biddlebox, written by Linda Smith and illustrated by Marla Frazee (one of my favorite illustrators!). Linda died from breast cancer, but before she did, she wrote this story for her children. What a great legacy.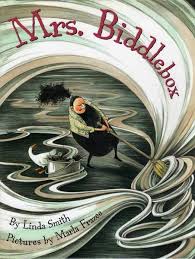 ---
---