RWM: What motivates your child to read?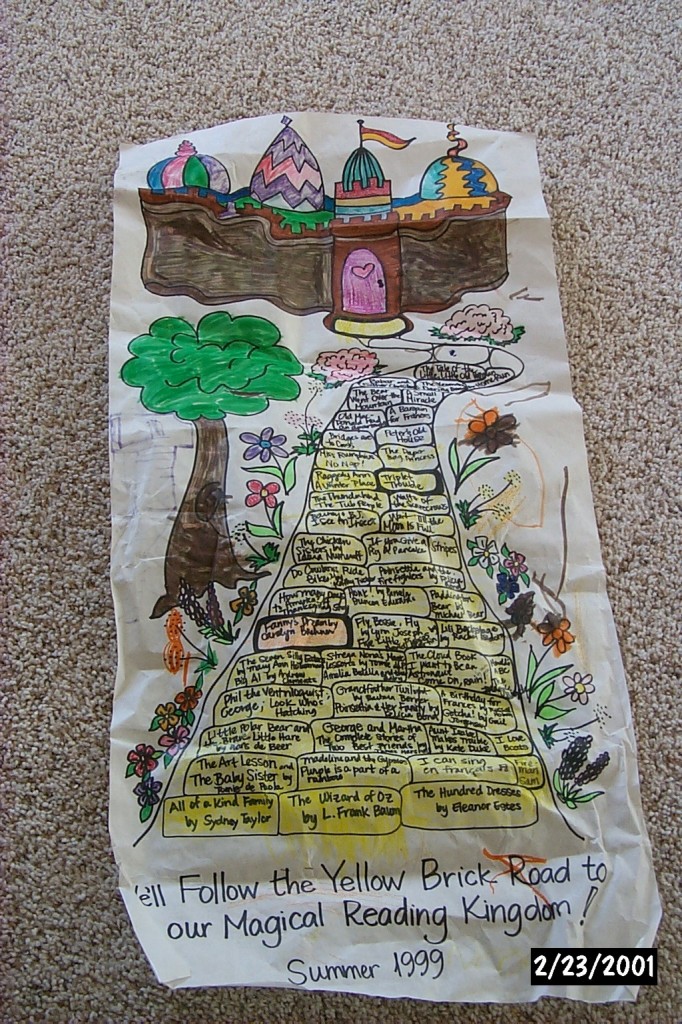 Reading is one of those critical ways to nurture a child. One summer, I decided to draw this picture of a yellow brick road leading to a magical city. (I think I chose that theme because we had been given a beautifully illustrated copy of The Wizard of Oz, which we were reading a bit at a time.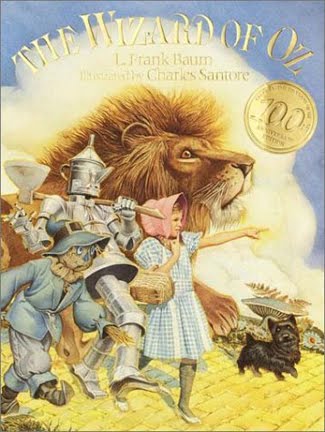 Each time we read a book together, I would write the title on the brick and the children would color it in. When we finished the chart, we did something fun or had a treat. I can't for the life of me remember what the reward was. But I know we enjoyed our journey!
What ideas have you used to motivate your children to read?
Some children need motivation to read while others don't. My 15 year old said something to me about reading the other day that was really positive. (Maybe it was about her school book club of which she's a part?). I reminded that she didn't use to feel that way. When she was young, she had almost no desire to be read to or learn to read. She wanted to be up, moving, outside, playing, doing. I persisted in trying to help her love reading one way or another. It wasn't until the fourth grade that she caught her stride. And since then, she has loved it. She reads a ton and is becoming a writer in her own right.
Do you know the compelling story about the power of reading aloud to a child from the life of poet Robert Frost (one of my favorite poets)? He never finished reading a book until he was 14, but his mother read to him that entire time. When he was 15, he penned his first poem.
We can't ever give up on a child to help them learn to read! Keep reading to them. It will make a difference.
Happy Persisting,
Liz 🙂
---
---