The Multiplier and God's Singer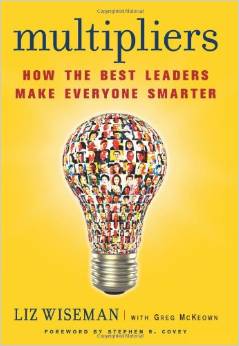 I read an interesting article in BYU Magazine just now (Maren McInnes, "The Multiplier," Winter 2015, 7), which spotlighted executive coach Liz Wiseman, author of Multipliers and Rookie Smarts, bestselling business books.
"While she was working as an executive at tech firm Oracle, Wiseman started to notice how some leaders make those around them flourish by demanding all of the intelligence and sills of those they lead. She labeled these leaders 'multipliers.' On the flip side are 'diminishes,' who, sometimes even with the best intentions, have a stifling impact on those around them…."
"Wiseman's research has been applied to companies like Nike and Apple, but she proudly admits that she has learned the most about leadership from her children. [She has four.] 'Leading in our homes is the purest form of leadership,' she says. 'We don't hire our children, we can't fire them,…and your kids dont' really get to fire you either….It forces you to really learn good, righteous leadership.'"
I have been learning the same thing as Wiseman over the years: there are lessons to be learned about leadership, business management, teaching, finances, art, medicine and more as a mother. Home is a great workshop for learning the most important principles of life that can make us all smarter, more effective, more efficient, harder working, and more pleasant wherever we go to after we leave home.
One interesting note on working from home: I think that a key factor in being able to teach and lead your children for good is not only to be in the home, but also to be doing things with them. It may not be enough to just be present.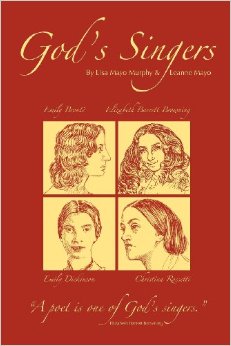 Here's one reason why I think that may be so: Last week I read a part of a book that recounts the life of Emily Brontë. The Brontë family suffered great tragedy when their mother died after only 11 years of marriage, leaving 6 motherless children in her wake. Their father persuaded their aunt to come and stay, but both the father and the aunt kept to themselves in their respective rooms, the father in his study and the aunt in her room. The children were truly left to themselves to grow up.  How they raised themselves is another post for another day, and God gave them some incredible gifts to imagine and write, which developed as a therapy for dealing with the death first of their mother, then of their two older sisters, and finally with the deaths of everyone else in their family, one by one, until their father was the only one left.
The book, by the way, is really an interesting read. In God's Singers, Lisa Murphy and Leanne Mayo share very readable, interesting biographical information, inserting just enough poems to give you a taste of the authoresses' work. I was moved by how challenging each of these women's lives was, and how their talent for writing helped bring them comfort and consolation to deal with their trials and to express their joys.
---
---